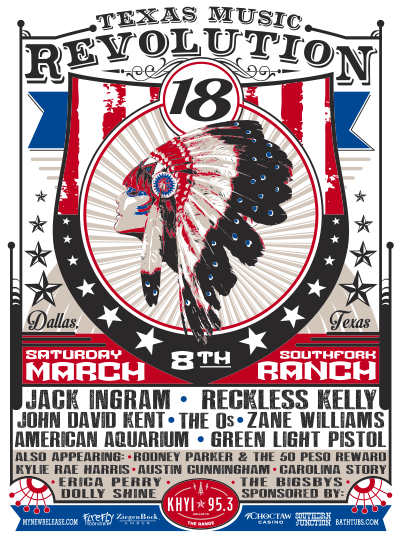 We're giving away 4 TMR 18 GA tickets!
21 February 2014 KHYI
---
Range fans, y'all have a chance to win 2 pair of GA tickets for TMR 18! Jump on our FB page here and enter our contest by changing your profile pic to our TMR 18 poster (above). Be sure to use the hashtag #TMR18 when you do so we can find you and enter your name into the contest! Allan Peck will be announcing the winner Monday at 5:20!
---