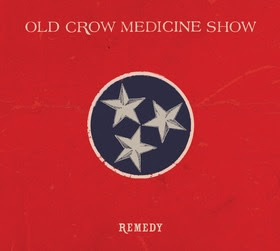 My new favorite album right now is the brand new release from Old Crow Medicine Show, Remedy.  This album has that rootsy, quirky sound that Old Crow has become known for.
It's been 10 years since OCMS recorded "Wagon Wheel" (despite the world believing it's a Darius Rucker tune…don't get me started!) which started out as a track that Bob Dylan had started but never finished.  Ketch Secor of Old Crow took that song "Rock Me Mama" and turned it into what we now know as "Wagon Wheel."  Remedy features a new collaboration between the two "Sweet Amarillo." (How's that for a cool piece of music trivia?)
The album just came out last Tuesday (July 1st) and the band is playing the House of Blues this Friday Night (July 11th) along with one of my favorite bands from Austin, The Wheeler Brothers. It's a show definitely worth checking out!
---