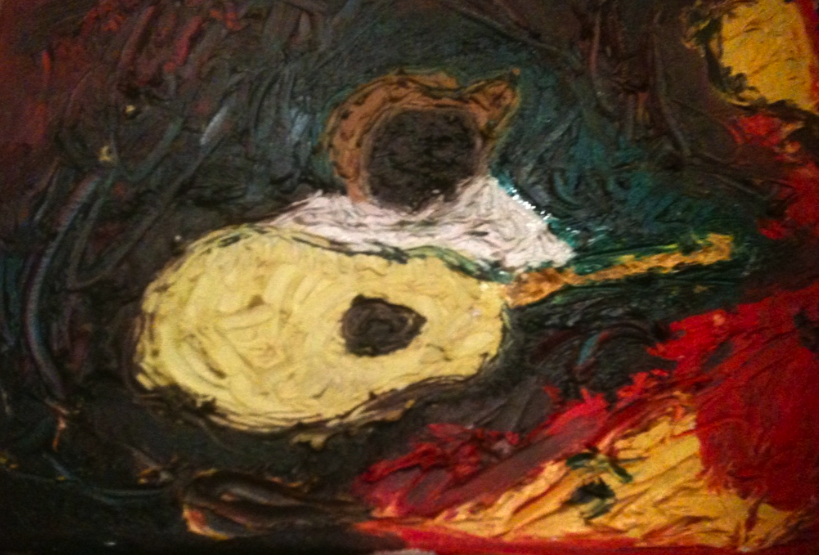 Only 5 More Days!
13 December 2013 KHYI
---
Range Fans, there are only 5 more days left of our annual Canvas For Kids charity auction! Don't miss your chance to own original artwork by your favorite artists and KHYI DJs. Proceeds benefit Children's Advocacy Center of Collin County who's mission is to provide safety, healing and justice to children victimized by abuse or neglect.
In the first week, we've already had over $1800 committed to the abused and neglected children of North Texas. Half of the paintings are over $100 and all bids are rising by the day. Here's an update on how the auction is going, place your bid now!
1. Ray Wylie Hubbard's "Lightning" – $505
2. Willy Braun's "Nolan Ryan" – $280
3. Matt Hillyer's "Big Tex" – $202
4. Ryan Bingham's "Willie Nelson" – $200
5. Cody Canada's "Robert Earl Keen" – $151
6. Wade Bowen's "The Alamo" – $127
7. Will Hoge's "Wille Nelson" – $112
8. Chuck Taylor's "Texas Fields" – $77
9. Brett Dillon's "Thirsty Armadillo" – $72
10. Eli Young Band's "Billy Bob's Texas" –  $64
11. Allan Peck's "Texas Music" – $52
12. Stoney La Rue's "Blended Color" – $36
13. Joshua Jones' "Quanah Parker" – $31
14. Big Gus' "Ernest Tubb's Guitar" – $20.50
---