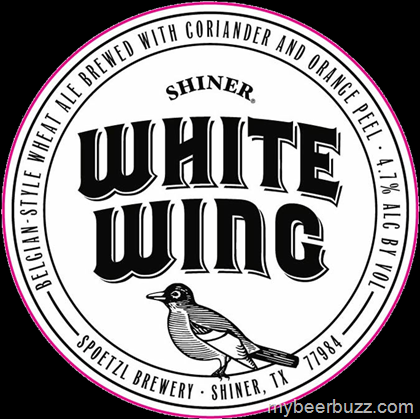 WORLD PREMIER of Shiner White Wing!
7 November 2013 KHYI
---
Join us at Love and War in Plano for the World Premier of Shiner White Wing! An "odd bird," White Wing is a Belgian-style wheat ale, known as a witbier, brewed with orange peel and coriander. Brewers used authentic Belgian yeast to shape the flavor, as well as barley and wheat malts, and Saaz hops. White Wing is replacing the Shiner Hefewiezen indefinitely as a year-round offering. This is the FIRST PLACE consumers can purchase Shiner White Wing.  Come out and have a round or two, and be part of the 10th Annual Shiner Rising Star Finale!!
---
KHYI 95.3 shiner, Shiner beer, shiner rising star, Shiner White Wing, White Wing, world premier