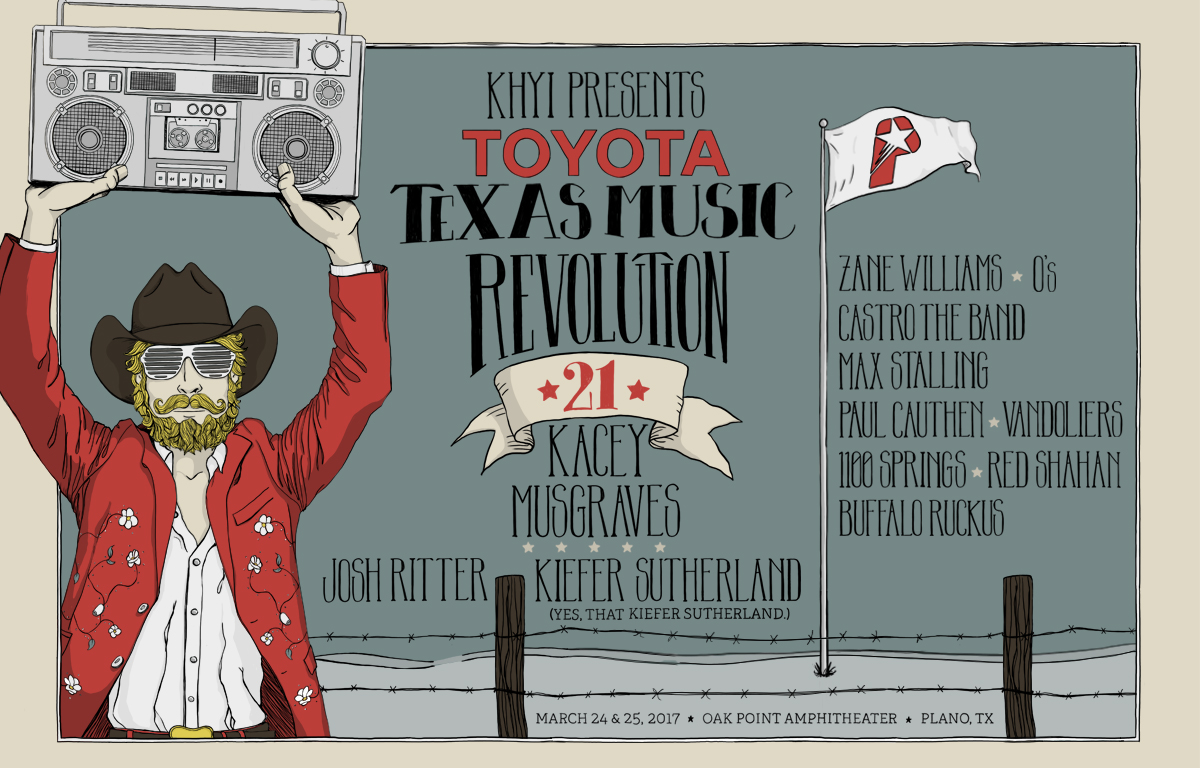 TTMR Highlight: Friday Night
18 January 2017 KHYI
---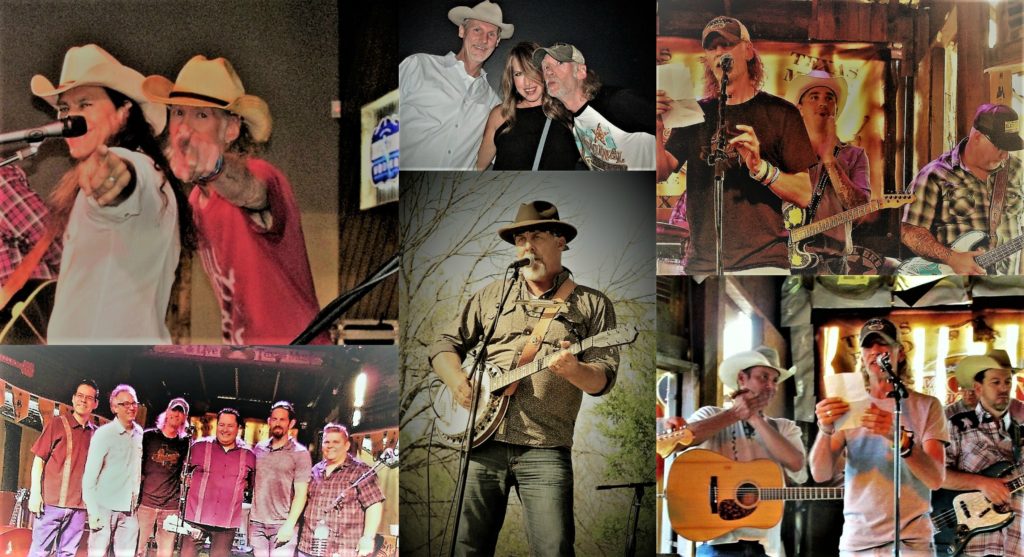 Toyota Texas Music Revolution 21. This is my 21st Texas Music Revolution Show. The bosses got together and decided to let me loose on the 1st day, Friday, March 24th. The Honky Tonk Hippie Stage is alive & well. It's a North Texas Reunion / Revival / Hootenanny, like we have had for the past 20 years. 6 of your favorite Hometown Bands. They are all my favorites. First off he lives in my neighborhood, so you have to have Smooth Max Stalling featuring Heather Stalling. Going on 11 years now, been following them from the beginning, the best Tex-Mex Honky Tonk Band in the Country, The Mighty Tejas Brothers. Close to 2 decades they have been The Official House Band of KHYI, the best outlaw country band from Texas, Eleven Hundred Springs. He is in my movie – "Hey Dillon", we co-wrote a song together, you have to have someone representing Berkner High School, my hippie brother, Austin Cunningham & The Texas Homesick Gypsies. Then you add some sugar & spice & you get Kevin Deal. Bottom line it's not a party without Mark David Manders. BOOM ! Texas Home Grown Party.
-Brett Dillon – "The Last Great DJ" – KHYI.
Now if you'll excuse me, I have to get home & watch my own movie.
---
KHYI 95.3 Austin Cunningham, Brett Dillon, Eleven Hundred Springs, Kevin Deal, khyi, live music, Mark David Manders, Max Stalling, Plano, texas music revolution, The Tejas Brothers, Toyota Texas Music Revolution 21