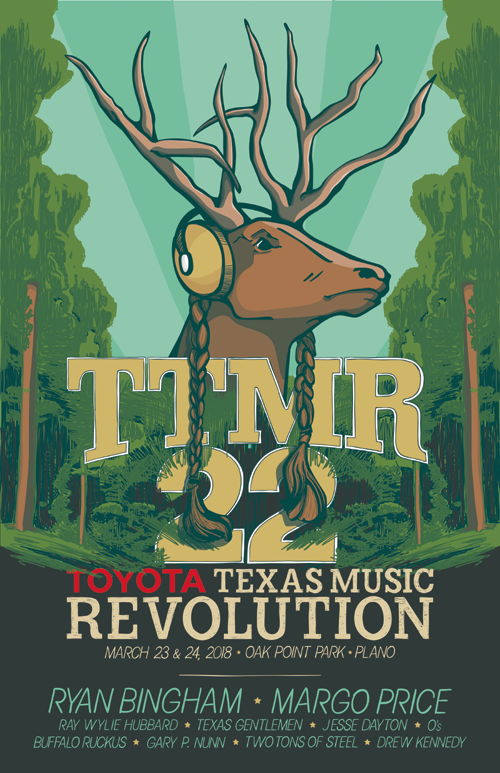 TTMR 22 Artists
22 January 2018 KHYI
---
TTMR 22 is right around the corner! Check out some of the amazing artists performing below!
RYAN BINGHAM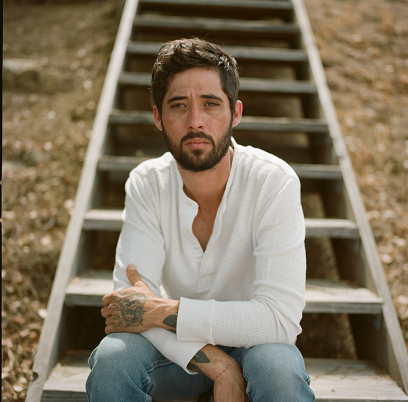 Ryan Bingham is an American Academy Award-winning singer/songwriter. He has released three albums on the Lost Highway Records label. He won an Academy Award, Golden Globe Award, and Critics' Choice Award for Best Song in 2010 for the song, "The Weary Kind", from the film Crazy Heart. His most recent album release was in 2016 when he recorded his first live album, Ryan Bingham Live.
MARGO PRICE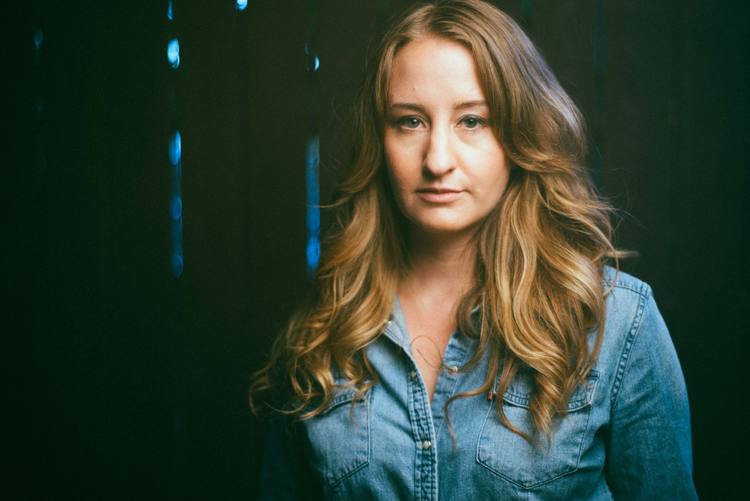 The Fader has called Margo Price "country's next star". Her debut solo album Midwest Farmer's Daughter was released on Third Man Records on March 25, 2016. The album was recorded at Sun Studio in Memphis, Tennessee, and was engineered by Matt Ross-Spang. Her most recent album, All American Made, was released in October of 2017.
RAY WYLIE HUBBARD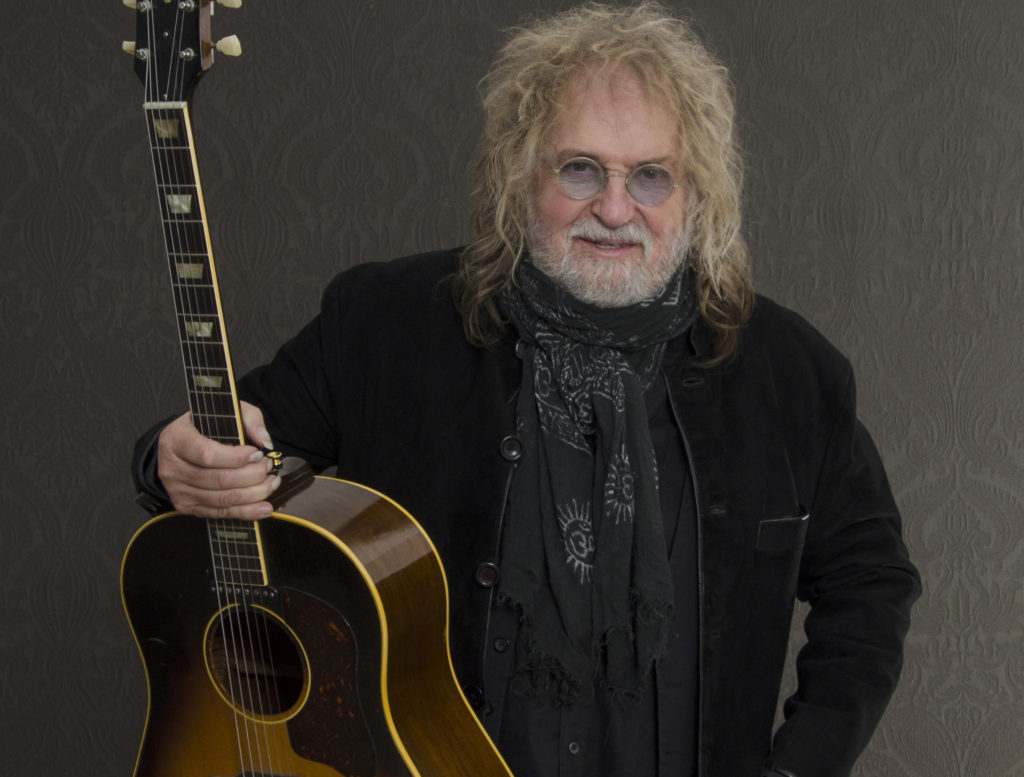 A leading figure of the progressive country movement of the 1970s, singer/songwriter Ray Wylie Hubbard remains best known for authoring the perennial anthem "Up Against the Wall, Redneck Mother." A Veteran Texas Country musician, his recorded albums span four decades. In August 2017 he returned with the studio album Tell the Devil I'm Getting There as Fast as I Can, which featured guest appearances by Lucinda Williams, Eric Church, Patty Griffin, and Bright Light Social Hour.
BUFFALO RUCKUS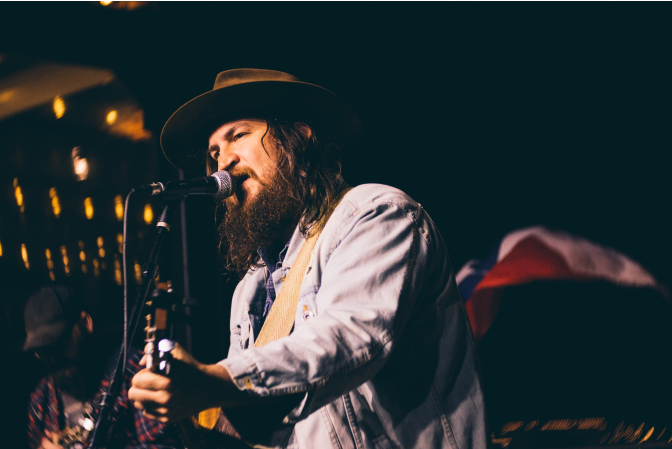 Buffalo Ruckus has been one of Texas's hottest up-and-coming band since winning 2014's Shiner Rising Star competition. Their CD, Peace & Cornbread (produced by Jonathan Tyler,) made several 2017 top 10 lists, and in 2018 they are making their Music Fest (CO) debut, as well as appearing on the TTMR main stage for the first time.
TEXAS GENTLEMAN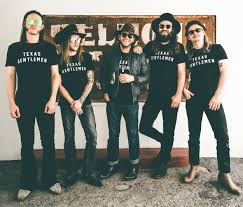 The Texas Gentlemen is a loosely collected group of studio musicians from Dallas, Texas, that counts somewhere around 25 people among its members. The core members – organist Beau Bedford, guitarist Nik Lee, bassist Matt McDonald, keyboardist Daniel Creamer, bassist Scott Lee and drummer Ryan Ake – played together in different capacities for years before making things official in 2014, taking their cue from legendary house bands like the Wrecking Crew and Muscle Shoals Rhythm Section. Their breakthrough came last summer when they backed up Kris Kristofferson at Newport Folk Fest. The Gents' debut LP TX Jelly, was released in September of 2017.
GARY P. NUNN
Gary P. Nunn is also considered the father of the progressive country scene that started in Austin in the early 1970s. One of his most famous songs is "London Homesick Blues", which had been used as the theme song for the popular television show Austin City Limits for two decades. Since the 1970s, this country music icon has shared his love of everything Texas in dance halls and concert stages around the world, to the point that he was named Ambassador of Texas Music by the governor. For more than 40 years, Gary P. Nunn has sung the praises of our state, and his latest album "Taking Texas To The Country" paints a picture of Texas that proves that Nunn is a master craftsman.
TWO TONS OF STEEL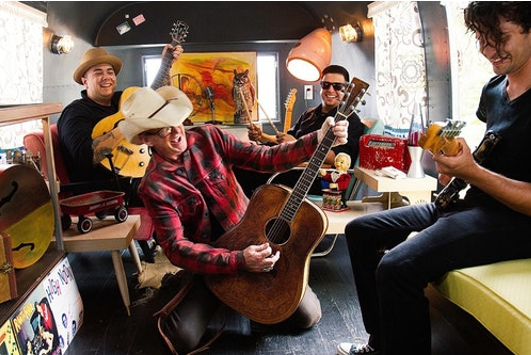 Two Tons has been a Lone Star state staple for over 22 years now. Before there was Americana Music, these guys were channeling the spirits of Buddy Holly and Hank Williams. There "Two Ton Tuesdays" at Gruene Hall have drawn over 200,000 over the years.
JESSE DAYTON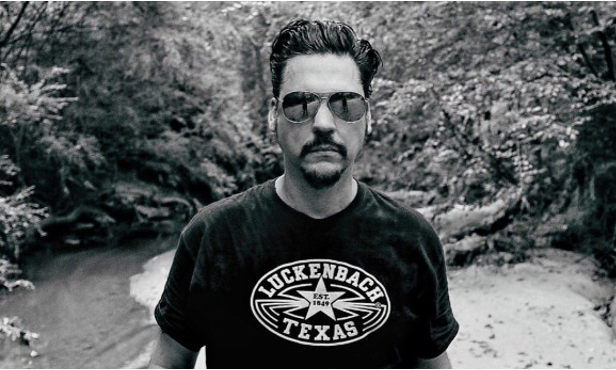 Jesse Dayton has been building a cult following ever since his 1995 Justice Records debut, Raisin' Cane. Jesse has played guitar with icons like Waylon Jennings, Glen Campbell, Ray Price and Willie Nelson, among others. He has been featured in numerous guitar magazines and has appeared in a couple of Rob Zombie movies.
THE 0'S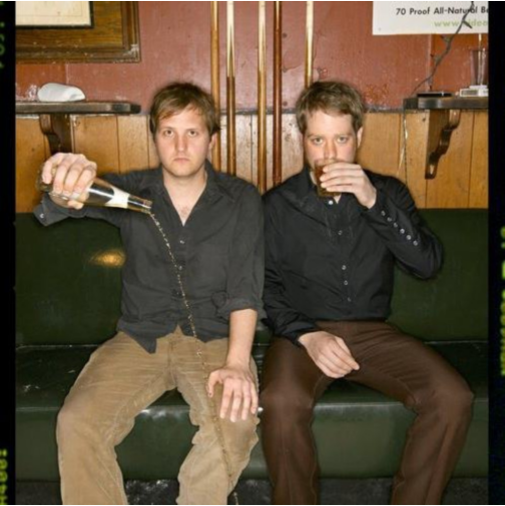 Dallas natives The O's have become TTMR staples. In addition to a successful touring schedule, John & Taylor also host the wildly popular "Dead Air With The O's," every day at 4pm on KHYI 95.3fm.
DREW KENNEDY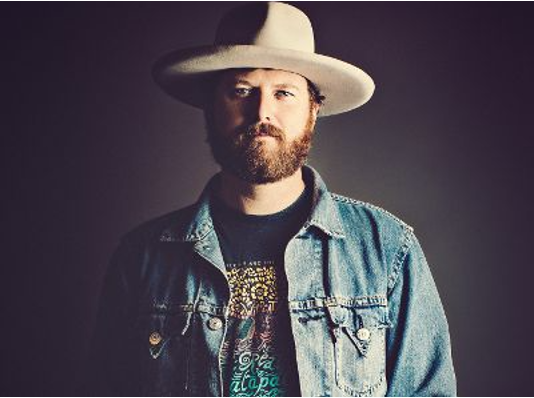 Texas Troubadour Drew Kennedy is making his TTMR debut this year. Cowboys & Indians magazine called his most recent Album, "At Home In the Big Lonesome," a masterpiece for the Texas-based singer songwriter, the album explores musical territory Kennedy has not ventured to record and release before now. With a dizzying array of pop piano, symphonic strings, and dramatic percussion, the sound is closer to Kennedy's personal taste than it is to anything else he's created before."
AUSTIN CUNNINGHAM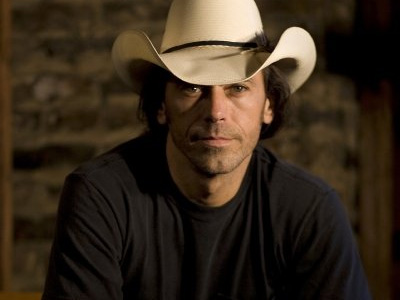 Early on in his career, Garland, Texas native Austin Cunningham carved out a place for himself as a songwriter. He has had songs recorded by artists such as Hank Williams Jr., Martina McBride, Dolly Parton, Wynonna, Chris Kinight, Del McCoury, and the list goes on. Austin has songs on feature film soundtracks including Ashley Judd's Where The Heart Is, and Richard Gere/Winona Ryder film, Autumn in New York. Although writing is Austin's first passion, he is no slouch at performing; blazing a trail with live shows across the U.S. and is a favorite on the Texas Music Scene. He and his music are featured in "Hey Dillon", a documentary about one of the "last great DJs", Brett Dillon of KHYI in Dallas. Austin has performed at the Sundance Film Festival for the Bluebird Café On the Road series, and a few years back, was awarded the coveted Johnny Mercer Award for "Emerging American Songwriters", With a strong voice and some of the best guitar playing you'll ever hear, he always manages to captivate his audience.
GEORGE DUNHAM & THE BIRD DOGS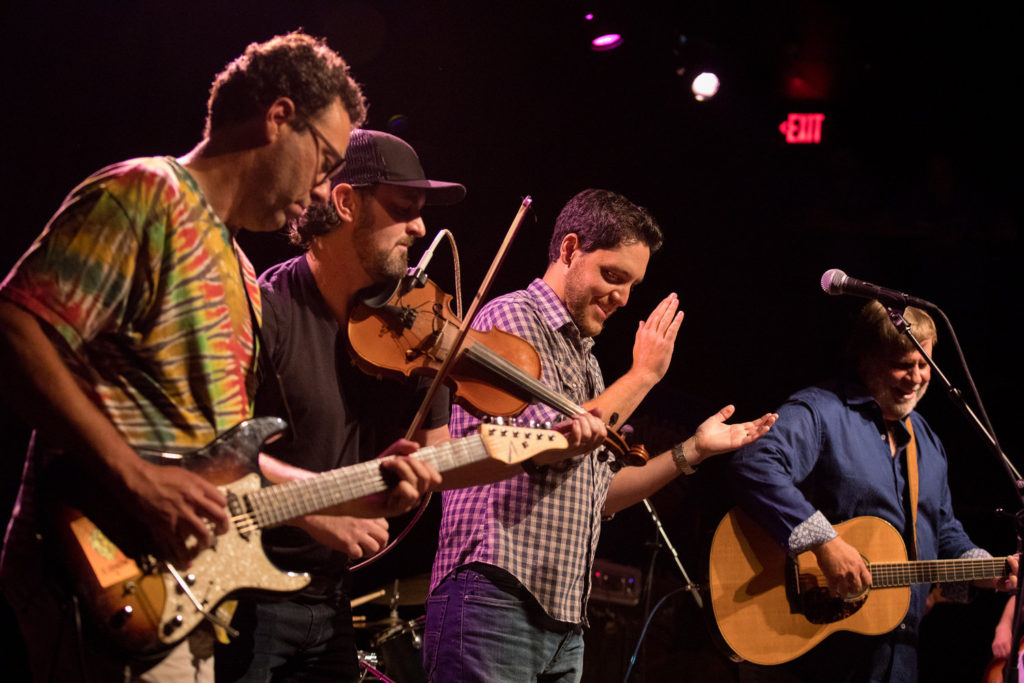 Since their first gig together in 2008, the Bird Dogs have steadily entrenched in the Texas country music scene, sharing the stage with some of the biggest names in the business. Their music delivers a powerful blend of Texas-country, gritty rock and three part harmonies, with songs that reflect family, love, loss, and hope for the future. George Dunham has always had music in his life. Through The Bird Dogs, George has found an outlet for his songwriting with an ensemble that brings reverberating life to his words and music. With Steve Porcari on electric guitar, Travis Behl on bass, Bryant "Pablo" Russell on drums and Craig McDaniel on vocals and rhythm guitar, this line-up consistently delivers exciting live performances to enthusiastic audiences locally and around Texas. They have played at festivals and fundraisers with Randy Rogers, Wade Bowen, Kacey Musgraves and many others.
WHITNEY ROSE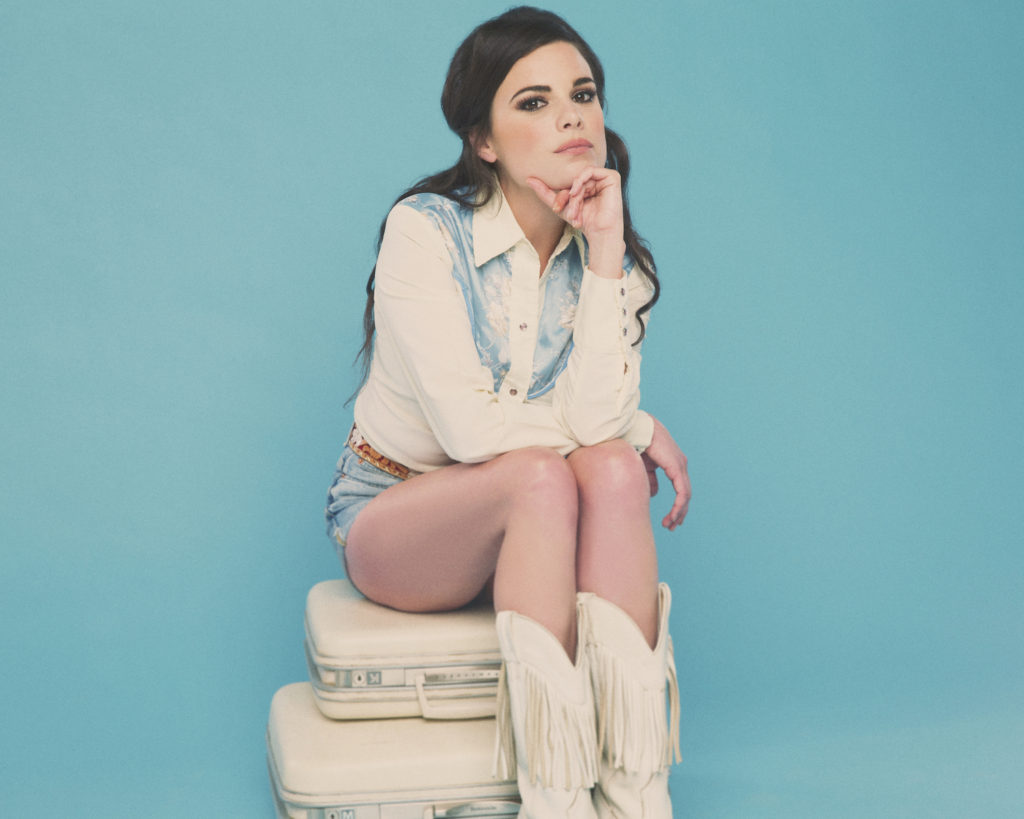 Whitney Rose is a Canadian singer and songwriter whose style is described as vintage-pop-infused neo-traditional country. She is from Prince Edward Island and was exposed to country music as a child and began writing songs as a teen. Her biggest influences are Keith Whitley, Dolly Parton, and Patsy Cline. She later moved to Toronto where she won many awards and recorded her self-titled debut album. She's toured Canada with the Devin Cuddy Band and was an opening act for the Mavericks. She released an album titled Heartbreaker of the Year in 2015 and a mini album called South Texas Suite in 2017. Her most recent album is Rule 62, which was released in October of 2017.
MATT THE ELECTRICIAN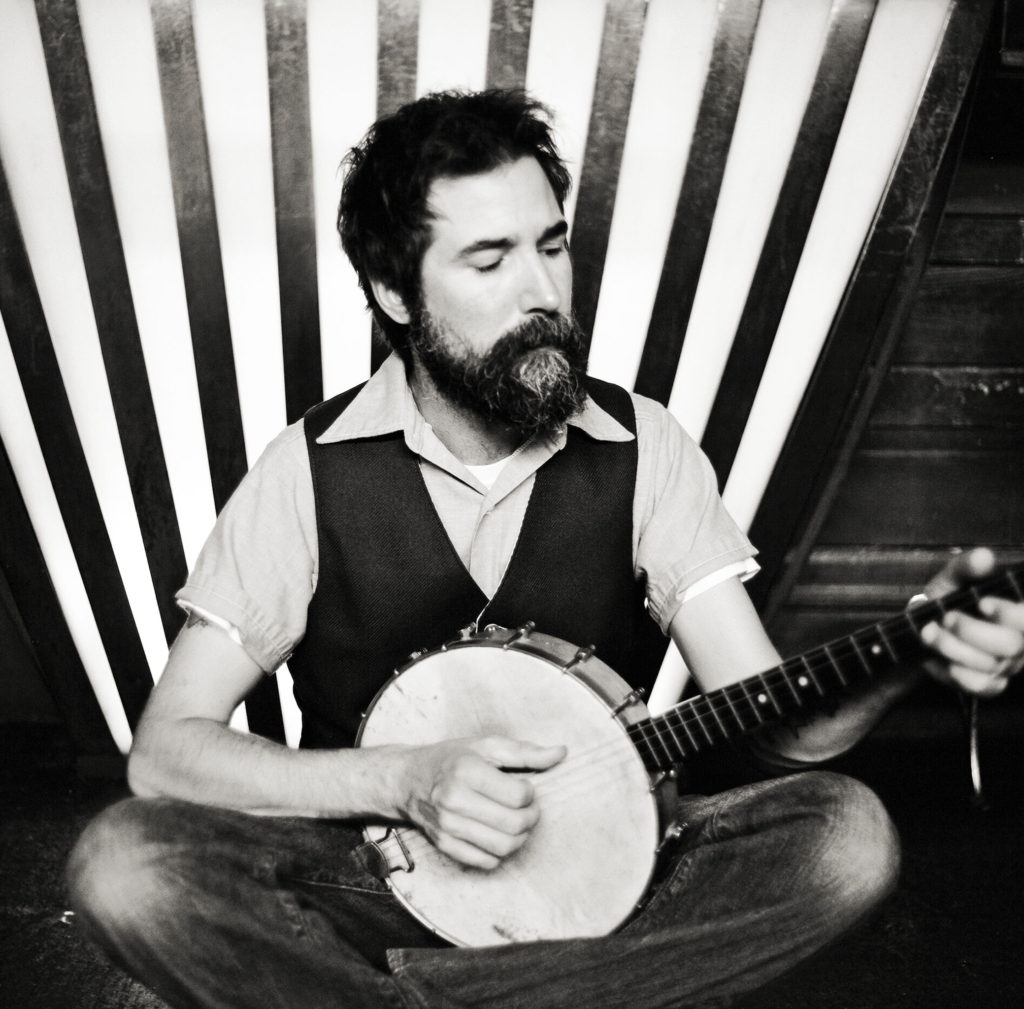 Matt the Electrician's music career has spanned the course of two decades. This includes a dozen records and thousands of shows. He describes his music as folk music for a modern age, rooted in lyrics that focus on the realities and challenges of the 21st century. Throughout 2015 and 2016 he had a string of 7-in vinyl singles. Each new release focused on collaborations with different artists who've crossed his path over the years. He was born in Pacific Grove, CA and later moved to Austin in the 1990s in search of better opportunities. He needed a steady day job to help pay bills so he started working as an electrician. Once he was off work, he would drive to an evening show to perform and called himself Matt the Electrician. The name stuck and after having a growing fan base at home and abroad, he's been able to hang up his pliers for good.
RONNIE FAUSS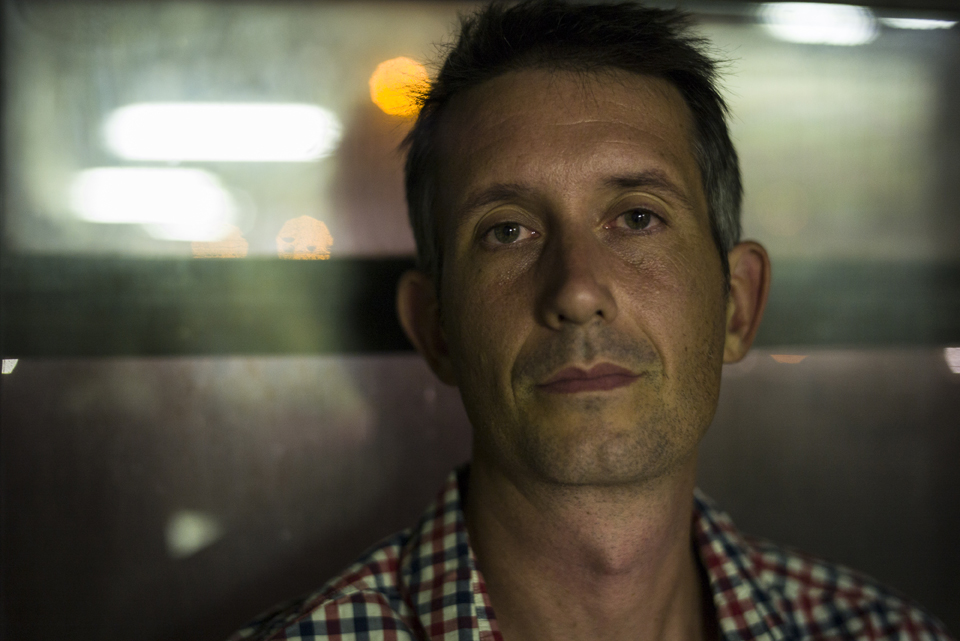 Ronnie Fauss is an alternative country singer-songwriter based in Dallas, Texas. Fauss was born in Oklahoma and raised in Houston. He showed musical inclinations from an early age, writing songs and taking lessons in piano, guitar, and drums. Fauss recorded numerous demos with friend in Texas throughout the 2000s. The songs ranged from folk to rock to country to bluegrass, and were influenced equally by the alt-country movement of the 90s (Wilco, Old  97s, Son Volt, Whiskeytown, Slobberbone) and classic Texas troubadour singer-songwriters (Guy Clark, Steve Earle, Townes Van Zandt, Kris Kristofferson, Todd Snider).
---