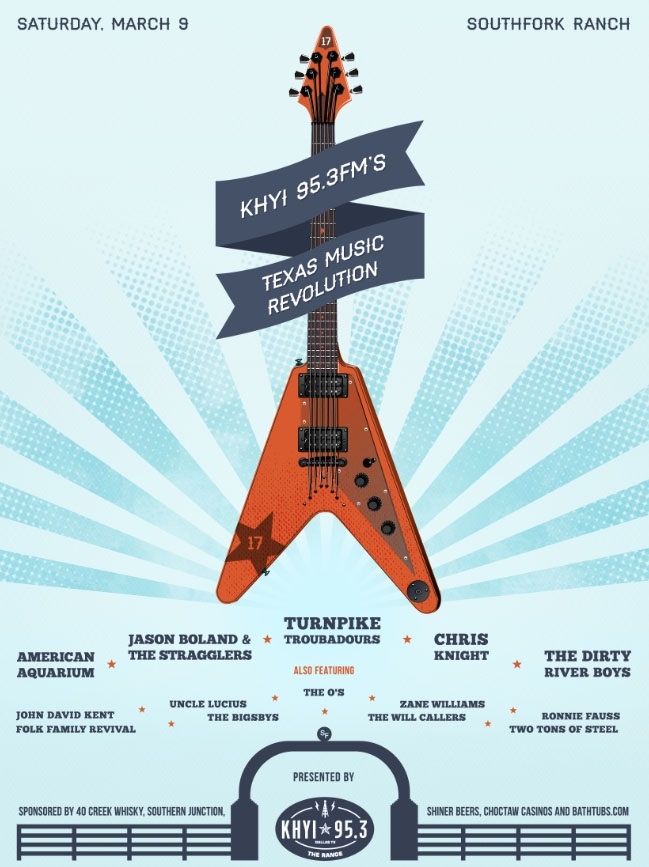 TMR 17 Poster is HERE!!!
30 January 2013 KHYI
---
Its finally here Range Fans!!! The Texas Music Revolution 17 Poster created by a Range Fan named Mark Gerlach. For winning, Mark recieved 4 VIP tickets to this years TMR. Congrats Mark and Range Fans show a little love and tell Mark and us how much you love his poster!!
---