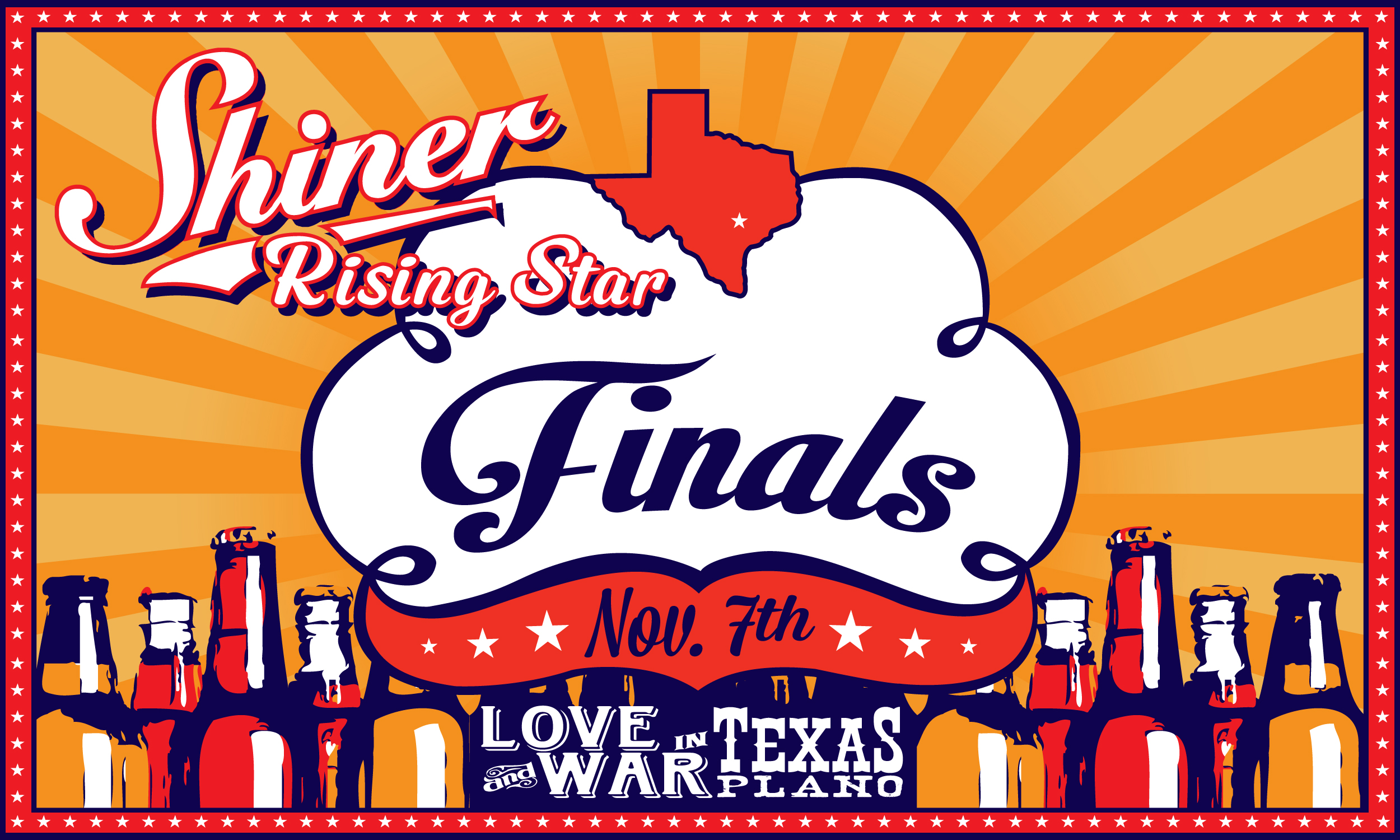 Shiner Rising Star Finale!
5 November 2013 KHYI
---
The 10th Annual Shiner Rising Star Competition comes to an end THURSDAY November 7th at Love and War in Texas in Plano!  The fun kicks off at 8pm, so come out and watch as Buffalo Ruckus, Green Light Pistol, the Bodarks, and Matt Bradshaw battle it out for a chance to win a recording contract with Shiner Records, the opportunity to work with renowned producers, and new instruments from Kona Guitars!  It's going to be a great competition, and a tough one to judge.  You do not want to miss out on a night of great music!
Love and War in Texas is located at 601 E. Plano Pkwy, Plano, TX 75074.
---
KHYI 95.3 Buffalo Ruckus, Green Light Pistol, Kona Guitars, love and war in texas, Matt Bradshaw, Plano, shiner, Shiner beer, shiner records, shiner rising star, the Bodarks