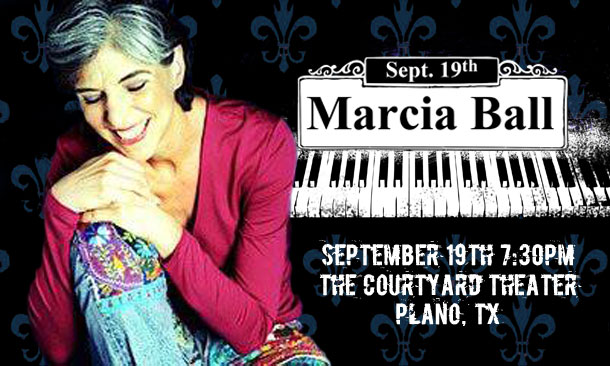 Marcia Ball @ Courtyard Theater in Plano
16 September 2013 events
---
This Thursday, come out to the Courtyard Theater in Plano to see legendary Marcia Ball perform live!
Marcia Ball is a woman with a reputation. The Texas-born, Louisiana-raised pianist/vocalist/songwriter is famed worldwide for igniting a full-scale roadhouse rhythm and blues party every time she strolls on stage. Ball's groove-laden New Orleans boogie and rollicking Gulf Coast blues have made her a one-of-a-kind favorite with music fans all over the world. But she's also a master at transfixing her audience with an emotionally rich, passionately sung ballad. The Boston Herald says, "Ball plays masterful, red hot tracks from the Texas-Louisiana border. Her voice can break your heart with a ballad or break your back with a rocker."
The Courtyard Theater in Plano is located at 1509 H Ave, Plano, TX 75074.
---
KHYI 95.3 Courtyard Theater, Marcia Ball, Plano Courtyard Theater