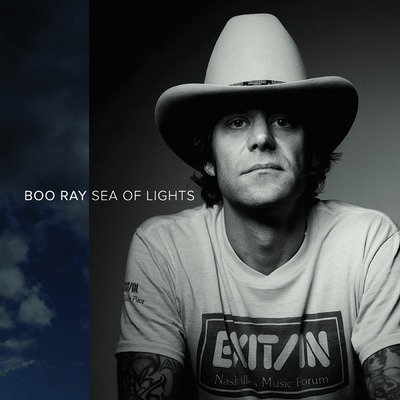 His dramatic southern sound will draw you in, his voice will have you hanging on every lyric and his songs will stick with you like a good friend does. Boo Ray is a southern troubadour who has forged & honed his sound in South Georgia honky-tonks, Gulf Coast jukes, Nashville nightclubs & Los Angeles songwriter joints. Hailing from the mountains of Western North Carolina and now spending equal parts time in Nashville, Tennessee; Los Angeles, California; and Athens, Georgia; Boo Ray is set to release his fifth album.
Following in the footsteps of southern songwriters who journeyed to Los Angeles like Jerry Reed, Kris Kristofferson and Gram Parsons, Boo Ray headed out west in 2006 after doing a couple of years of steady troubadour work in the southeast. While living in LA, he worked with Noah Shain on a couple of tracks that ended up on his 2010 Americana release Bad News Travels Fast. Sol Philcox produced Boo Ray's 2013 hit outlaw country album Six Weeks In A Motel in Nashville and flew out to Los Angeles to play guitar on Boo Ray's new album.
Boo Ray says his approach to writing and making records "is like a dirt track race team, "where the shorthand and elbow-grease of a few close buddies can squeeze another 25 horsepower out of small-block motor to make a scavenged together machine run a little faster each week."
Noah Shain has masterfully captured Boo Ray's sound, conjuring a classic Muscle Shoals session; drums stout and close, round hollow bass, guitars growlin' and warm wailin' vocals. His vocal style and his voice as a songwriter are powerful, unassumingly sophisticated and uniquely his own. The new Boo Ray album, Sea of Lights, is a songwriter's champion, a trucker's sound track and an analog aficionados delight.
Shain recorded Sea Of Lights live to 2" tape at his White Buffalo Studio in downtown Los Angeles with an all-star band anchored by Steve Ferrone on drums, Paul Ill on bass, Sol Philcox-Littlefield on guitar, Dallas Kruse on Hammond B3, Smith Curry on pedal steel, and the world-class background vocals of twin brothers Todd and Troy Gardner.
"Sea Of Lights is important to me," Boo Ray explains. "I've been working with these guys for ten years doing one-offs and single-track jobs, and we're all great friends. We got together and cut this new record live-to-tape, everybody standing in the room together with sound baffles & Persian rugs as isolation. We cut 10 songs in 2 days and just had a damned ball doing it!  I'm not writing to impress the aficionados or experts. It's a trucker album, it's a party album, and I hope it's a good album to play cards to and a good road trip album."
---