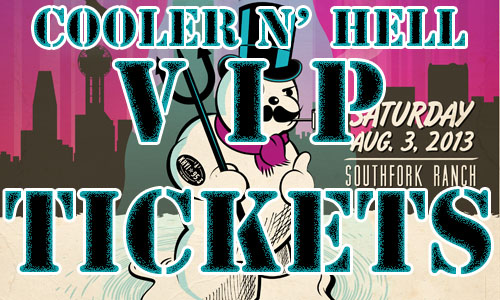 Cooler-N-Hell Fest VIP TICKETS
---
Are you a very important person? Well here at KHYI we think you are! Get your VIP tickets to #CNHFEST today! There are only 30 Avaliable and they are going fast!
Here's what your VIP pass will Include:
-General Admission To Cooler-N-Hell Fest 2013
-VIP PARKING
-EXCLUSIVE VIP Access to the VIP balacony
– Meet and Greet with the one and only Ray Wylie Hubbard before his set.
GET YOU TICKEST RIGHT NOW AT WWW.TICKETDERBY.COM!
---
khyi Cooler 'n Hell Fest, SouthFork Ranch, VIP