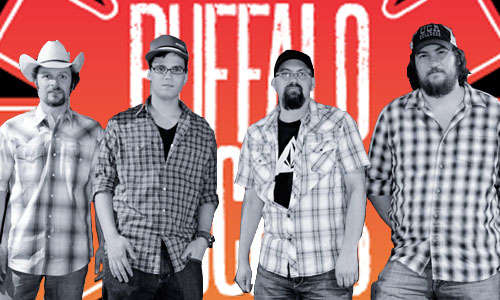 Congratulations to SRS Round 1 Week 2 Winners, Buffalo Ruckus!
9 August 2013 KHYI
---
Buffalo Ruckus brought down the house at Dodie's Frisco last night, in Round 1 Week 2 of the 10th Shiner Rising Star competition.  Jason Lovell, Brad Haefner, Michael Burgess, and Christian Dorn are the creative influences behind the Ruckus' self-proclaimed "roots, Americana, southern soul, psychedelic post-modern avante garde experimental country rock" sound. Formed just earlier this year, "the group is currently writing, recording, performing and aims to capture its honest, soulful sound on a full-length album in the near future."
Read more about the Buffalo Ruckus at their website, www.buffaloruckus.com, and come out to the Week 3 competition at Hat Tricks in Lewisville next Thursday night!
---