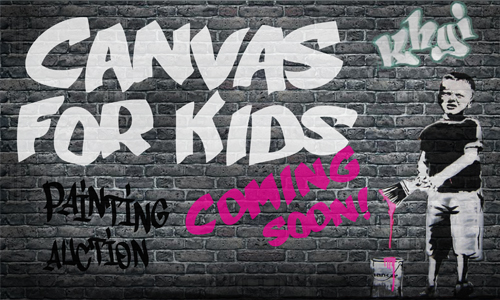 Canvas For Kids Charity Auction is Back!
4 November 2013 KHYI
---
Range fans,
Our annual Canvas for Kids Auction is coming soon! We'll be auctioning off original, one-of-a-kind canvases painted by our very own KHYI DJs and your favorite artists such as Pat Green, Randy Rogers, Wade Bowen, Ray Wylie Hubbard and many more! The auction will be held throughout the month of December and this year's theme is "Texas Icons." Check back to hear when your favorite artist's masterpiece is up for auction! Proceeds will benefit the Collin County Children's Advocacy Center.
---
KHYI 95.3 auction, Canvas for Kids, CCCAC, charity, Collin County, Collin County Childrens Advocacy Center, paintings, Pat Green, Randy Rogers, ray wylie hubbard, Wade Bowen