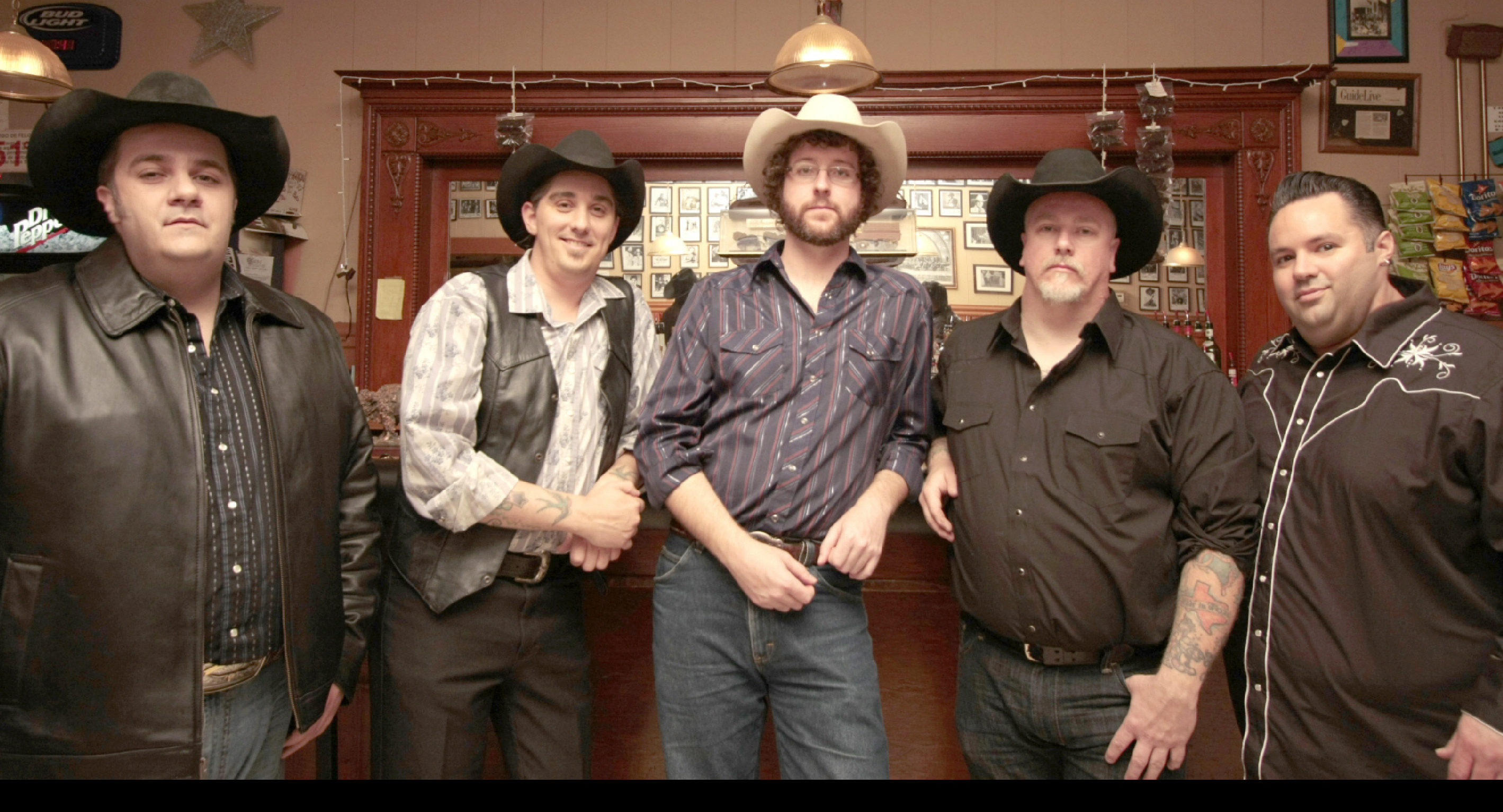 Artist Spotlight: Eleven Hundred Springs
9 March 2017 Concert events KHYI On-Air
---
Here are 16 facts about the "Official House Band" of KHYI, Eleven Hundred Springs, that you may not have known!
The band name was taken from a marketing slogan used by the Pearl Brewery (Brewed with pure spring water from the country of 1100 springs". The band played a private party at the brewery, only a few days after it officially closed, in June 2001.
In the years before EHS was welcomed into the fold, we would attend the first few TMR shows as paying audience members. In fact, our band RV (the Santana) went to the first rainy TMR in 1996, with quite a party taking place inside.
Matt & Steve have been playing music together since Nov 1992. We have been telling some of the same tired inside jokes since Dec 1992.
Matt and Steve first met Jordan at Threadgill's in Austin, TX.
For the first few weeks of gigs, Eleven Hundred Springs didn't have a band name.
Ray Austin appeared as a musician on the TV program, 'Who's The Boss?'
In 2008 the band was honored to get to play at Buck Owens' Crystal Palace in Bakersfield, California.
Matt and Jordan can speak in their own special language that consists of only movie quotes. It's very annoying.
The first Eleven Hundred Springs cd was recorded on a quarter inch reel to reel tape machine that continually broke down in a two bedroom house in East Dallas.
At one time the band considered hiring Chad Rueffer to play drums.
The very first line up of Eleven Hundred Springs consisted of only three people.
While experiencing the normal ebb & flow / ups and downs, EHS has been playing together consistently for a long time. 19 years as of this writing.
Eleven Hundred Springs has recorded in 9 records in 8 different studios.
Eleven Hundred Springs is making plans to record it's 10th studio album in a ninth studio in 2017.
Eleven Hundred Springs has performed in 17 different states and three different countries.
---