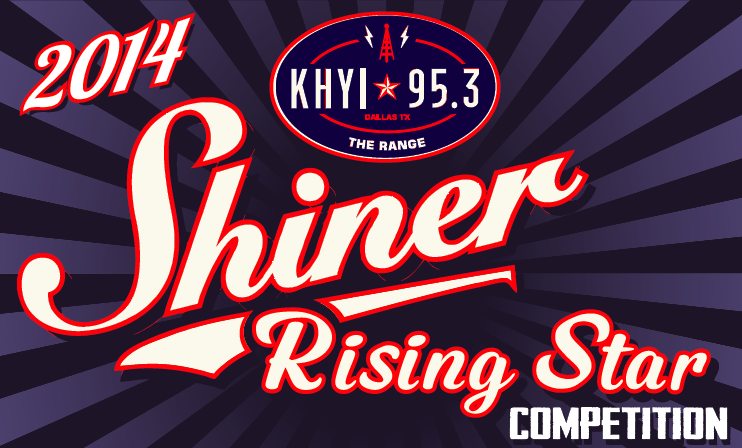 2014 Shiner Rising Star is Here!
25 July 2014 KHYI
---
KHYI and Shiner Beer's Shiner Rising Star competition is back! We've got 24 great bands battling it out for a recording contract with Shiner Records (up to $10,000 spent on the recording process with a name brand producer such as Gurf Morlix, Lloyd Maines, Ray Wylie Hubbard, Dan Baird, Jonathan Tyler and others) and a guaranteed spot in KHYI's TMR 19 next Spring!
Round 1 starts up in just a few weeks; Week 1 will be Thursday, August 7th and we'll be kicking things off at Love and War in Texas (Plano). We'll have a post each week with the venues, judges and bands competing so keep checking back for updates! We'd love to see y'all out each week supporting your favorite up and coming artists and also hearing new tunes to enjoy!
---